Commemoration of 75th Anniversary of VE Day - Friday 8th May, 2020
Published 11:10 on 14 May 2020
Forth Ports issued a Notice to Mariners (No 17, 5th May 2020) which exhorted seafarers, where possible, to sound horns at 1500 and shine lights to the night sky at 2130 on Friday 8th May to commemorate the 75th Anniversary of VE Day.
The Club is of course closed at present. Nonetheless the horn of our committee boat, Royal Forth, was sounded at 1500 and our ensign and burgee flew from the club mast.
COVID-19 keeps our big boats ashore but some of our members race radio controlled boats in the winter and one (young at heart) participant submitted some photographs from Lilliput.
#VEDay75 #ShineALight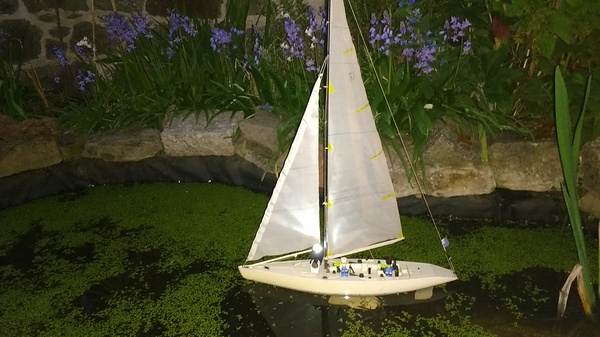 Last updated 17:41 on 23 March 2021