Racing goes into hibernation for another year
Published 13:17 on 23 Nov 2022
Just a little nod and a wink to say THANK YOU to all our amazing volunteers, headed up by Brian Robertson and former Commodore, Cathy Ogden, who have brought all the race marks in for another winter. A little strength and stamina are required from our members and by return it shows the strength of your kindness and dedication, and why we appreciate you so much.
It was a beautiful day to be on the water on Monday and Tuesday for sure, but b!*%&£y cold! More credit to you!
Thanks to Sheena therefore for also providing cake! There's still some left in the kitchen for Friday's relay team! See our Racing WhatsApp for details. If you want to join the WhatsApp groups or are new and want to know how you can join in the work parties, drop <admin@royalforth.org> a line.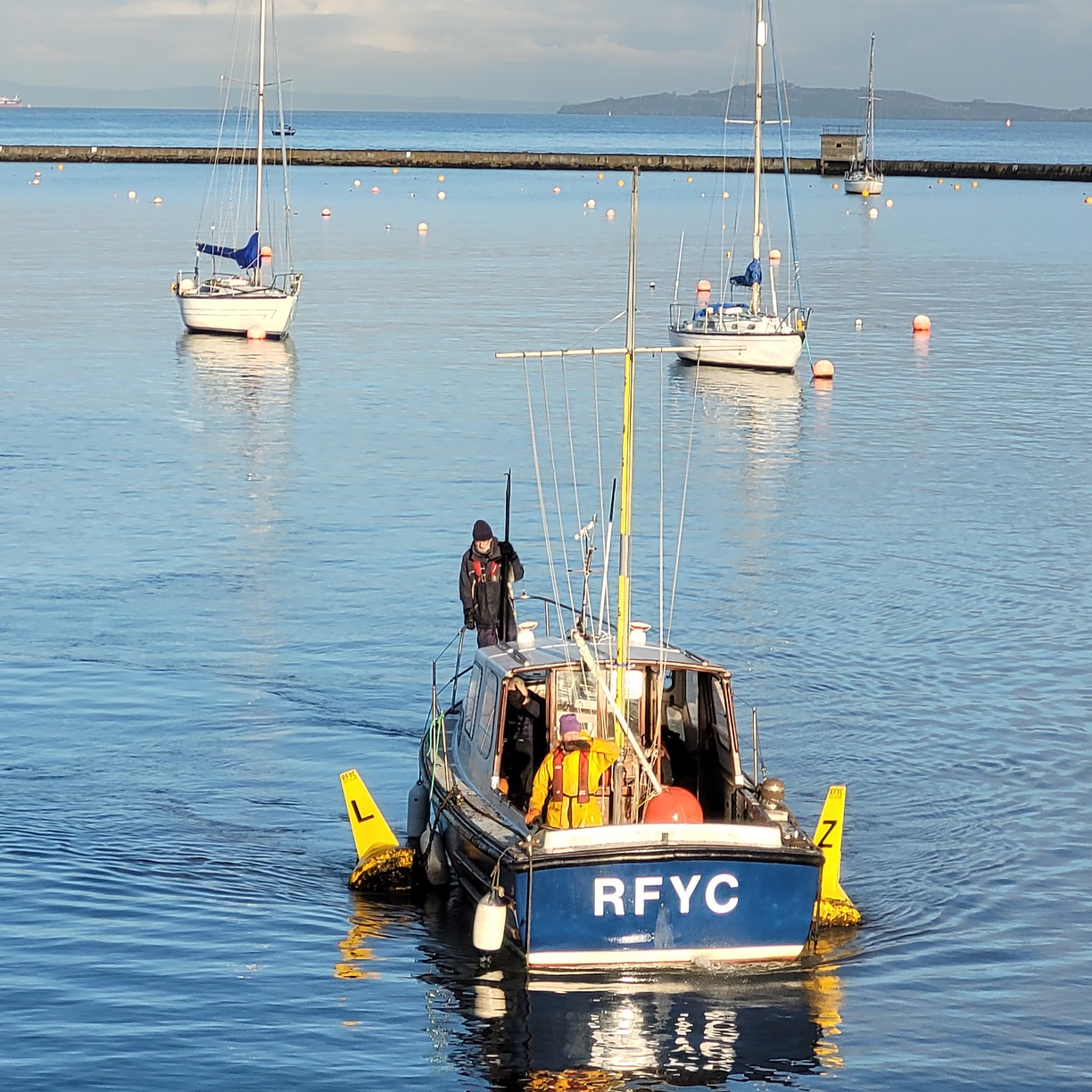 Last updated 14:22 on 17 May 2023