Our Champion Dragons are busy!
Published 15:44 on 1 Sep 2021
We couldn't be more delighted with the way things are going for the Dragon Championships, hosted at the Royal Forth Yacht Club!
Congratulations to Badger GBR 810 for winning the Scottish Dragon Championship 2021. Here they are with their trophies: the Scottish Dragon Trophy and the Mirage Cup. Well done to Tom Vernon, Helm, Adam Bowers and Oliver Spensley-Corfield from the Royal Solent Yacht Club for an absolutely incredible effort.
Of course our beautiful Bluebottle GBR 192 came in second overall. Graham Bailey, Helm, Julia Bailey and David Heritage performing superbly for the Royal Yacht Britannia Trust.
We were thrilled to have our volunteer crew take ITV journalist, Peter Smith and cameraman out on Deep Blue to join the afternoon's race. They managed to create some beautiful footage of the history of Bluebottle and the drama from the day for a news item on the 10pm ITV News, 31st August to mark the first day of the Edinburgh Cup 2021.
You can play a recording of the news item by clicking this YouTube link.
Please read this Yachts and Yachting article for more news on the racing. You can keep up to date with the results on our Edinburgh Cup 2021 tab on this website or by following us on facebook or instagram.
With thanks to all from the Royal Forth Yacht Club.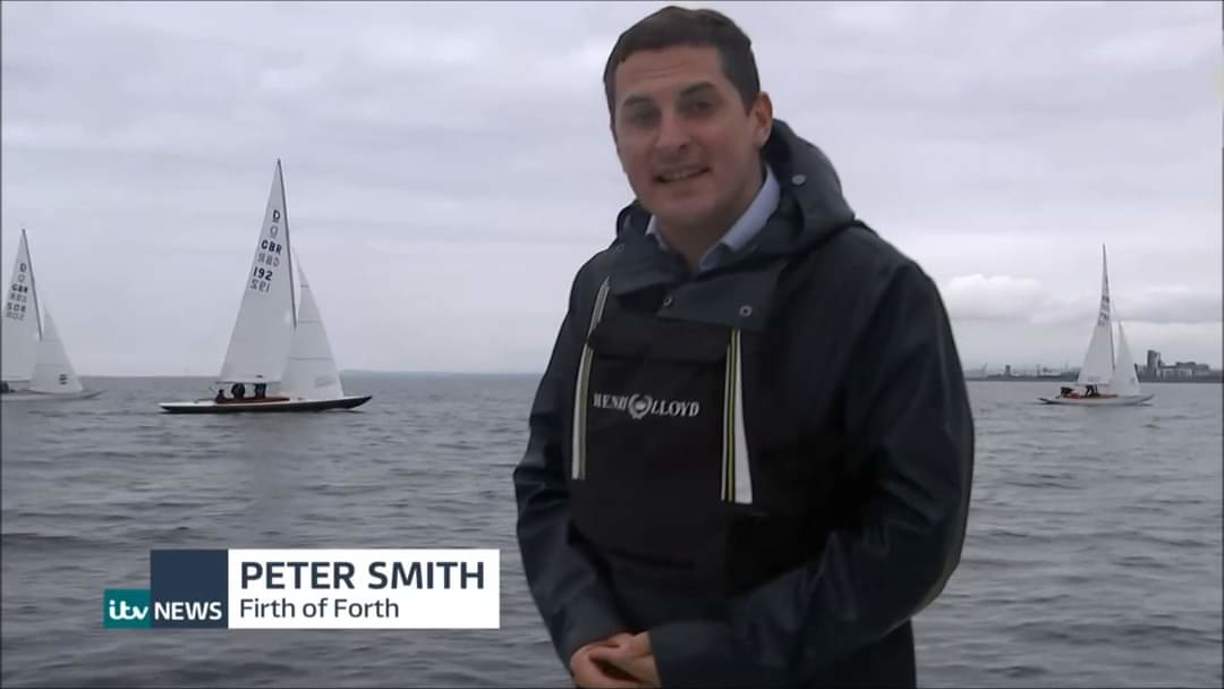 Last updated 14:22 on 17 May 2023