Race and CiC - 29th July 2023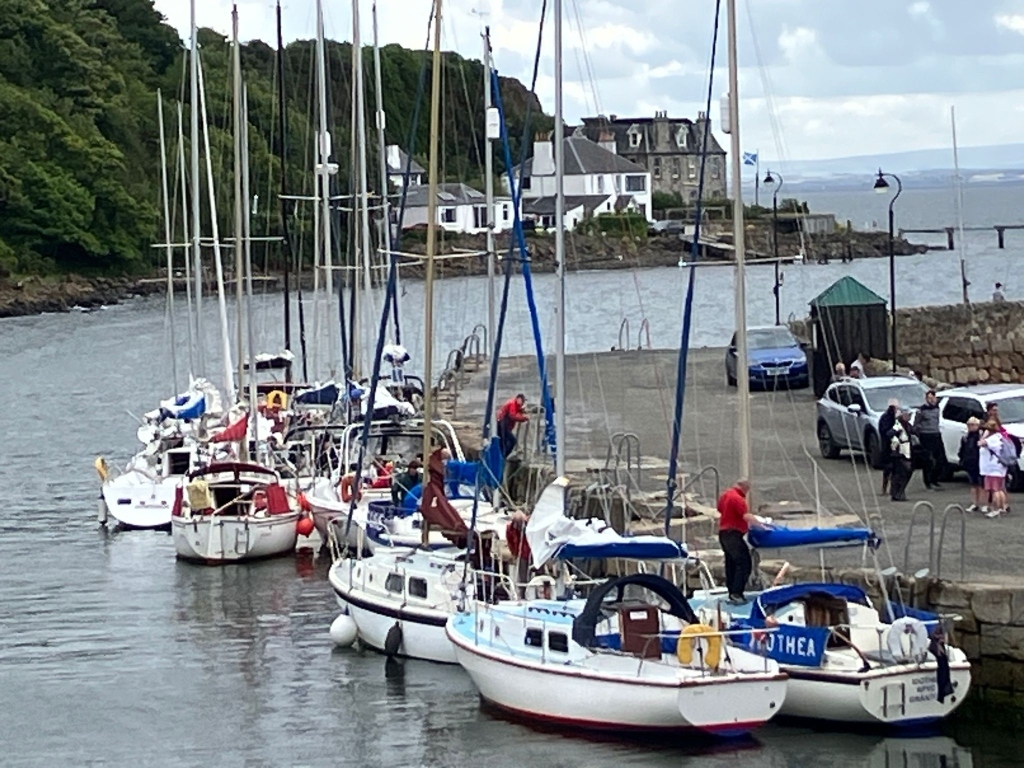 The special club event 'Race and Cruise in Company' took place on Saturday 29 July, with a very respectable turnout of members and friends; racers and cruisers alike.
The forecast for the day was mixed, with a South Westerly (F4) breeze predicted early on, but with a threat of stronger winds and heavy showers later.
The day started with Ken Allan organising the race boats, setting a simple course for them to sail to our destination of Aberdour. Meanwhile the cruising boats set off at a more leisurely pace, helped along by a generous south westerly breeze. The members of Aberdour Boat Club were expecting us, and Harbourmaster Ian MacFarlane was on hand to welcome us in on a rising tide and to help us berth alongside. The facilities of ABC clubhouse had generously been made available to us.
With most of the cruise boats having arrived, the racers soon followed, and the jetty was busy with helpers assisting the craft as they nudged into the harbour and rafted up to boats already there.
A super turnout saw 15 boats berthing in the harbour: Bonnie, Glengarry, Grand Cru, Herring, Hizzyawizz, Hypertension, Idothea, Moonwhite, One For The Road, Orithya, Skyebear, Solveig, Tidecatcher, Wizz Too, and Voodoo. The Commodore, on 'Hera', accompanied the fleet to the north shore, but returned without landing.
As the crews mingled on the Jetty, Helen Horsfall entertained the group with a few tunes on her guitar.
With HW a little after noon, and with the tide having turned, the boats started to prepare for our return passage soon after 1pm. As the fleet left the harbour the heavens opened with the predicted heavy showers The forecast stronger winds never came however, so we made a leisurely return passage, 'close reaching' south to Granton. Back at Granton, several of the participants met in the clubhouse to unwind and exchange stories over a coffee.
These 'Cruise in Company' events (there are six each season) are social events principally intended for the cruisers, but the racing crews who attended this special 'Race and Cruise event' all seemed to enjoy it.
For the record, the race was won by 'Grand Cru'; Sarah, Stewart and John Robertson. All those participating were winners however as another successful RFYC 'Cruise and social event' ended.
Watch out for the next 'Cruise in Company' event on August 13th and the final 'overnight' event to Port Edgar on 2/3 September.
B Robertson
July 2023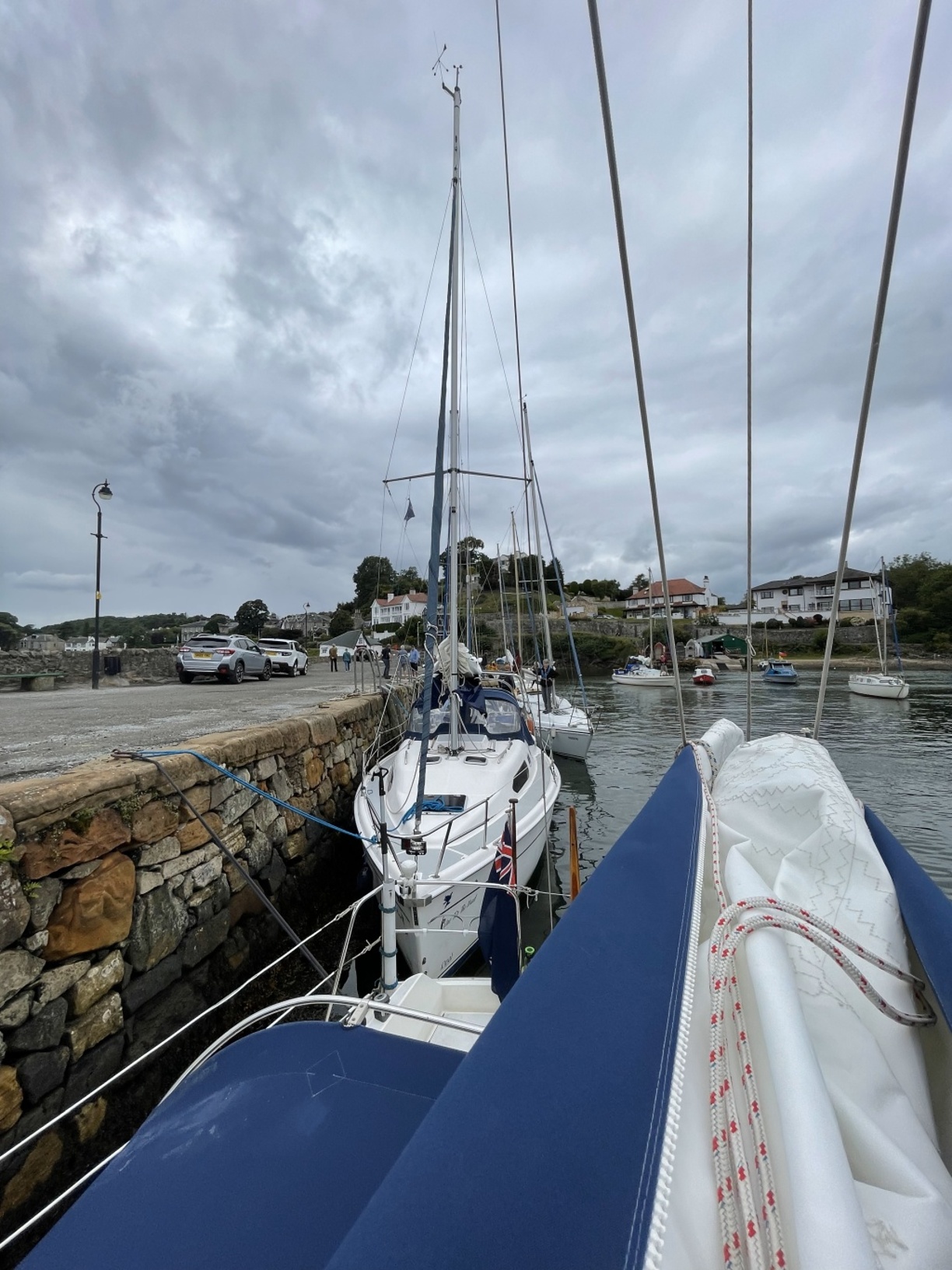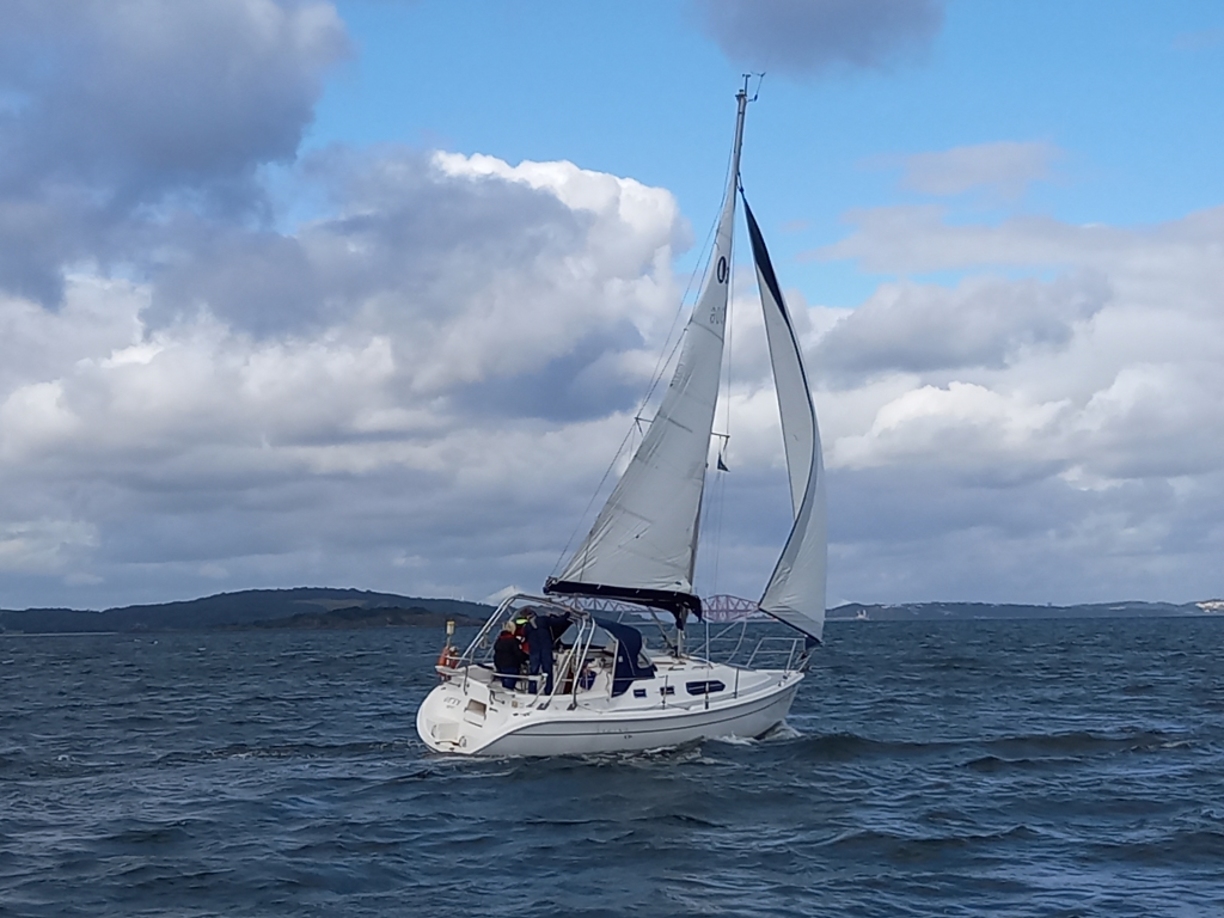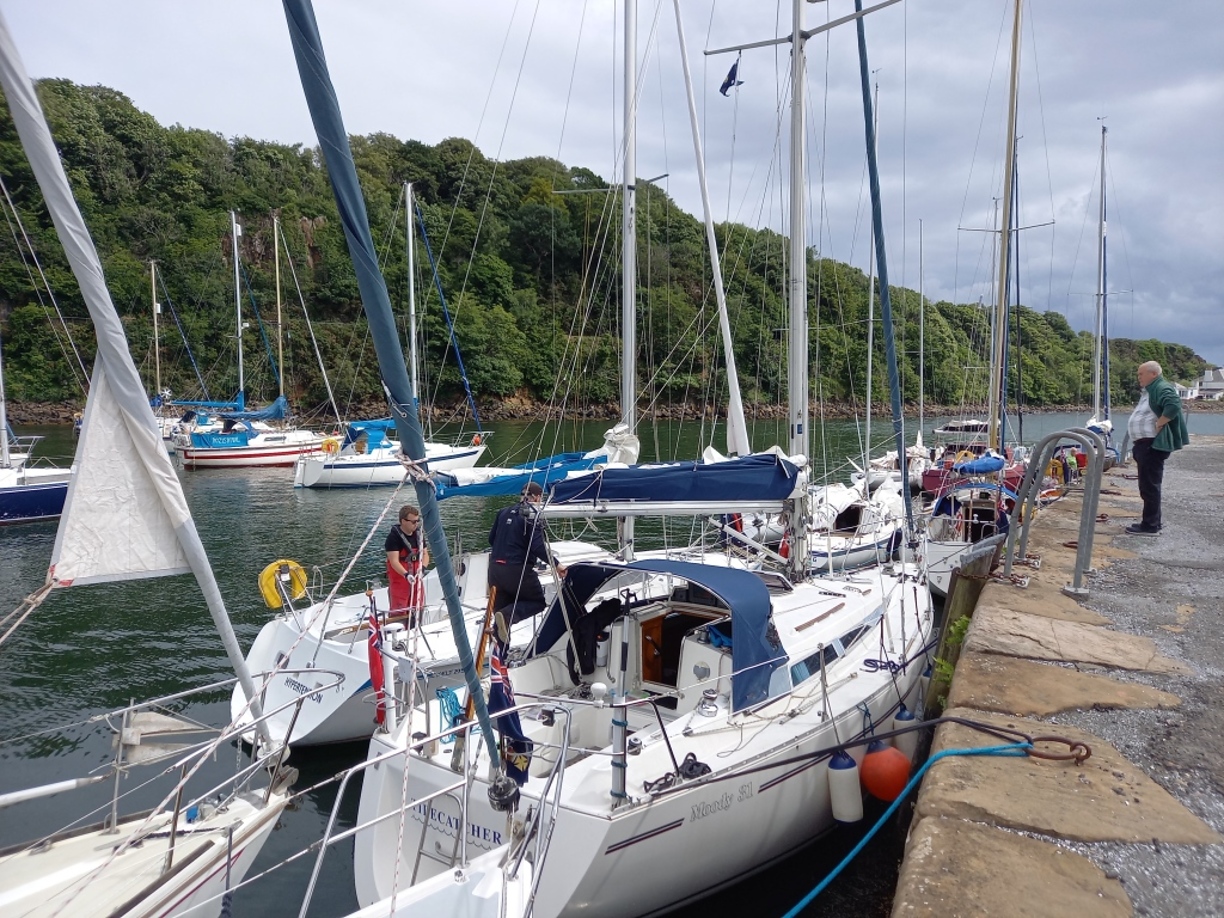 Last updated 18:23 on 5 September 2023