Cruise in Company - 23rd July 2022
With a changeable forecast predicted, and an early HW (11:10) which rather shortened the day, we decided not to stretch ourselves too far on this occasion and to look for a nearby destination. Winds were predicted to go southerly later on so, with that in mind, we decided to head east to Inchkeith Harbour.
With an easterly breeze when we started, the fleet enjoyed a gentle north easterly beat, before tacking towards Inchkeith.
The boats in attendance today were: Blue Moon, Cockenzie Lass, Hopscotch, Idothea, Markate, Myrine, Solveig and Tidecatcher.
With still water in the lee of Inchkeith Island rafting up was the order of the day and both Solveig and Tidecatcher ended up with 3 boats each hanging onto them, which certainly led to an enjoyable and social occasion. At one point the two 'rafts' swung gently towards each other, and we could quite easily have joined them both together!
Setting off after lunch for home the wind died completely and Hopscotch, with only a hugely expensive (but fairly useless) electric outboard on board, hitched a tow from Solveig. That is, until Solveig developed engine trouble, whereupon Hopscotch was abruptly 'dropped' as Tidecatcher prepared to take Solveig in tow.
A water pipe blockage was speedily identified and cleared by Solveig however, and normal progress was resumed, with all craft finally making it back to harbour on a falling tide under their own steam.
Thus ended an interesting and enjoyable day, with another well-attended C in C which was enjoyed by all.
B Robertson.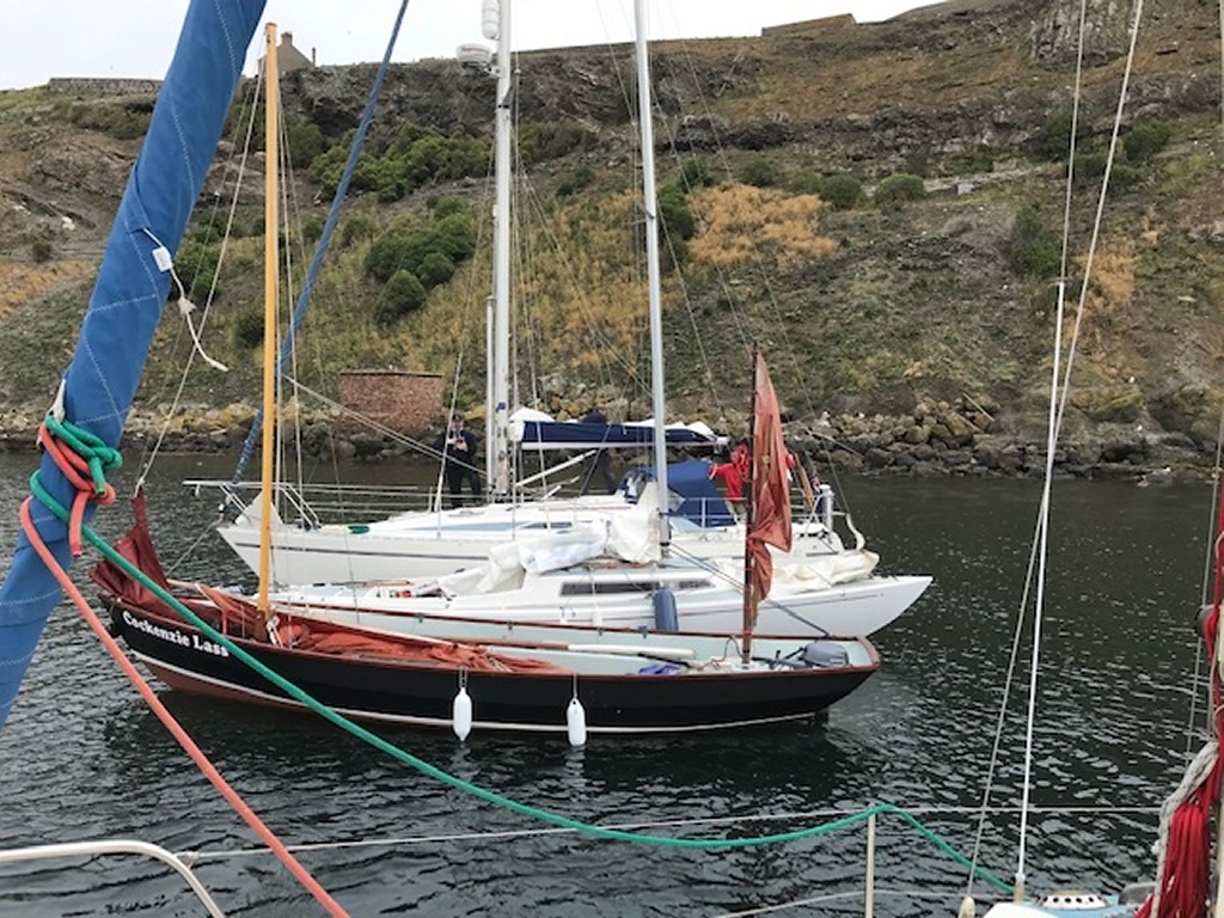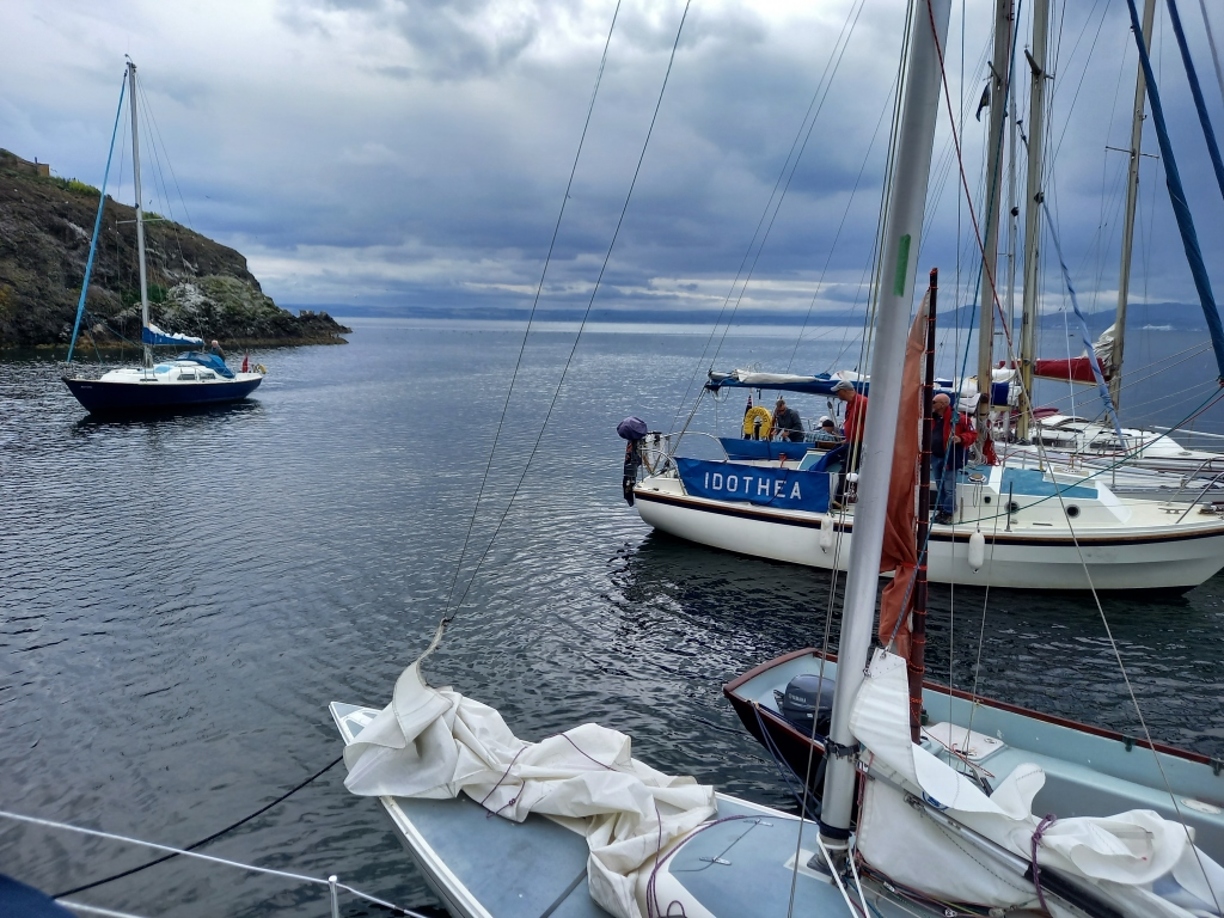 Last updated 13:16 on 25 January 2023